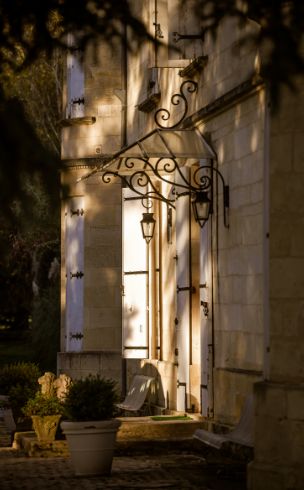 A living legacy

Specialising in the Grands Vins de Bordeaux, Crus et Domaines de France is the Les Grands Chais de France group's Bordeaux-based operation. A living legacy formed by four historic wineries, including Crus et Domaines de France, it endeavours to promote their heritage and expertise, while fully respecting their identity. Crus et Domaines de France is now a dynamic business and a key figure in the international markets.
1818

Maison CALVET

Founded in 1818, Maison CALVET is a key figure on the Bordeaux wine scene and leads a number of international markets.

Specialising in PDO Bordeaux wines, Calvet is an authentic yet contemporary brand, proposing a balanced selection of fine wines made in traditional, modern and sometimes ground-breaking styles.
1821

Creation of Maison Louis Eschenauer in Bordeaux

Enjoying worldwide recognition and renown, the Louis Eschenauer brand has a rich history that goes back to more than two hundred years. The identity of its wines was forged by a family under the guidance of its patriarch, Louis. Born in Alsace and passionate about wine, he moved to Bordeaux in 1821 and launched a successful business as a wine merchant. Nicknamed the "King of Bordeaux" and referred to more familiarly as "Uncle Louis" by the press, Louis Eschenauer soon developed an enviable reputation in the Bordeaux wine market and became intimately linked with the renown of the greatest wines from the vineyards of Bordeaux.
1873

Creation of Dulong

Founded in 1873, Dulong has managed to maintain the spirit of a small family business for more than 130 years. Today, Dulong continues to confirm its talent as a "wine selector" and enjoys an international reputation.
Its vinification facility in Saint-Savin, built in 2000, is the only establishment that is proud of its endorsement : the Vignerons Engagés (Committed Winegrowers), the first CSR and sustainable label in the French wine trade.
1951

Alexis Lichine

1951 is the founding date of Alexis Lichine's company.
Being the ambassador of French wine, whom reputation goes hand-in-hand with Bordeaux, and given the nickname the "Pope of Wine" by the American experts, he was elected "Man of the Year" by Decanter magazine in 1987.
1991

Pernod Ricard sells Crus et Domaines de France, its subsidiary division devoted to the premium wines , to Les Grands Chais de France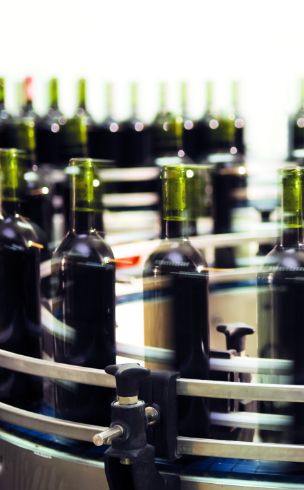 1994

LVMH sells Les Caves de Landiras to Les Grands Chais de France. This helps to optimise the Group's logistics and enhances its visibility in Bordeaux.

Crus et Domaines de France relies on the logistics and storage capacity of the Landiras facility.
2018

Les Grands Chais de France buys the wine merchant company Robert Giraud, owner of Château Timberlay.